GoldMine Table Relationships.
Shown here is a diagram of the relationships of some of the tables in GoldMine. Please note this is not extensive and only shows some basic tables.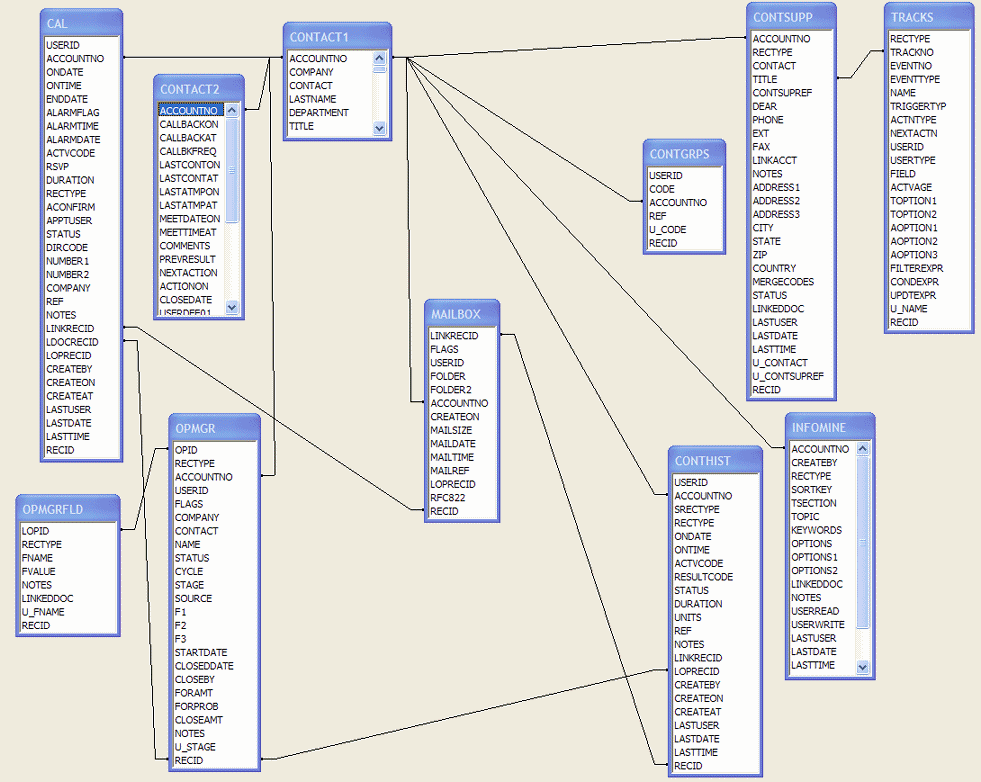 | | |
| --- | --- |
| | Your IP Address is: 23.20.236.61 |
Do you want to
exchange links?
Click on my banner
for more information.



Stress is when you wake up screaming and you realize you haven't fallen asleep yet.